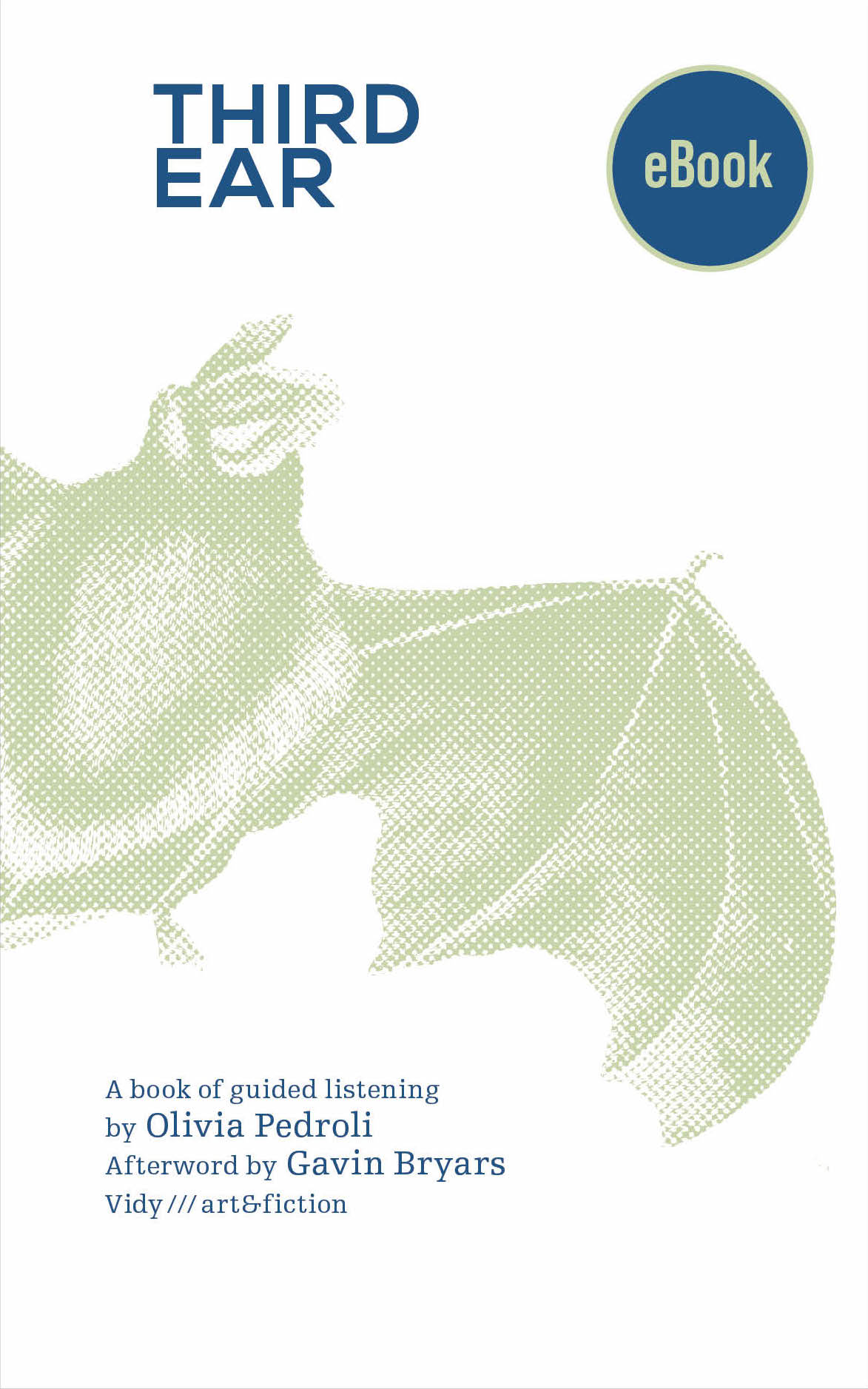 Third ear. A book of guided listening by Olivia Pedroli
Essai
CHF

10.00
A propos
In this book, the musician Olivia Pedroli proposes a possible encounter between reading time and sound space, a visit to her musical and mental workshop, a walk in the invisible world of sound.
Musician Olivia Pedroli composes by listening to the living. In these pages, she proposes to listen again to three of her musical projects after having leafed through stories and documents, offering a new perspective on her work. The experience reveals how her music is a sensitive and continuous exploration of our acoustic relationship with our environment.
This book is an invitation to explore Pedroli's elegant sound theatre. On this stage, words, images, figures, and emotions weave original relationships, at times so discreet that they had been forgotten. The third ear is the one that pays attention to the "unheard-of" that nestles in the silence of our presence in the world.
Preface by literary adviser Éric Vautrin and afterword by Gavin Bryars.
Mille et un plateau Series: a collaboration between art&fiction and Théâtre Vidy-Lausanne to extend and share theatre through the written word.
The music of Olivia Pedroli, a classically trained multi-instrumentalist, explores mysterious and evocative territories, where everything is clear, but nothing is certain. Her albums, which combine classical, folk, and experimental music, have earned her international recognition. But her songs, in which her soft, crystalline voice blends with delicate arrangements of strings, piano, and electronic textures, are only one aspect of her universe, since the Neuchâtel native is committed to bringing music into dialogue with other arts. She composes for the cinema (including Manuel von Stürler's Hiver Nomade and Fanny Bräuning's Immer und Ewig) and develops original multimedia works, such as Preludes for a Wolf, presented at the Neuchâtel Natural History Museumin 2014, or Mathilde at the Centre Dürrenmatt in 2021. AtThéâtre Vidy-Lausanne, she created Uncertain Clarity in 2015, the first stepin the evolution of the concert form towards a multimedia,immersive show that culminated in Les Volontés presentedin 2019.
oliviapedroli.com / vidy.ch/metteurs-en-scene-auteurs/olivia-pedroli